PC & Server Update 2
Notes from PC upgrading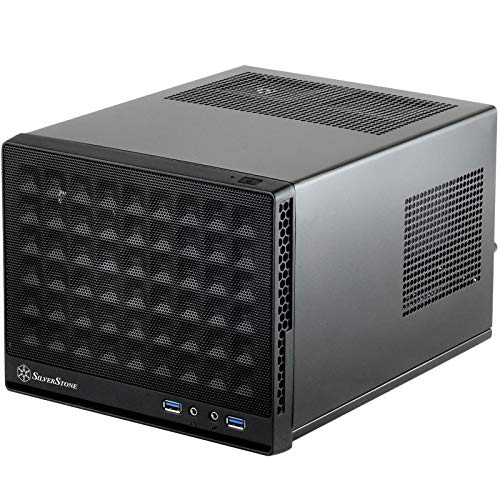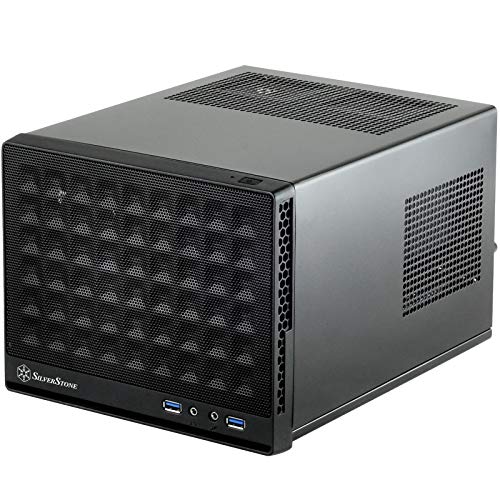 In my previous post my plan was to have one PC capable of playing games and one server with mirrored storage and to sell all my other old kit. This is what I was planning to be running:
Server:
Buy 1150 Mobo (for i5-4670K) and some replacement DDR3 memory and run it as a cheapo server with 2x 4TB hard drives for storage
PC:
Buy i5-6600 or similar for ASUS Z270K Mobo, 16GB DDR4 Memory, CPU Cooler, Graphics card
---
Current setup
So my setup now (10/02/2020) involves two running servers and a gaming PC. The original (server 1) one is still running - with a baremetal Ubuntu server installation and various services installed. Server 2 is roughly what I planned above, it has extra RAM, a new case and dual-port gigabit network card. It's running Proxmox KVM hypervisor, with several VMs set up; currently only running pfSense and Plex.
The PC was built roughly to the plan above, but I built it into a wooden case to try and integrate it with my office cabinets, I've recently added a 2nd hand GTX 1060 graphics card which has meant the custom-sized case no longer fits everything in.
I've also added some basic enterprise networking with a Smart switch with Power-over-Ethernet and Enterprise-grade wireless access points.
Server 1:
Gigabyte GA-H61N-D2V (1155)
Celeron G1620 2.7GHz
8GB DDR3 (2x4GB)
1x Toshiba 120GB Q300 SSD (Boot)
1x Toshiba X300 4TB HDD (Storage)
Silverstone SST-ST50F-PB 500W PSU
Silverstone SG13 Mini-ITX case
Server 2:
Intel i5-4670K
ASUS Q87M-E Motherboard (1150)
24GB DDR3 (2x8GB CORSAIR CMZ8GX3M1A 1600C9, 2x4GB)
HP 458491-001 453055-001 NC382T PCI-E Dual Port Gigabit Network
Kingston 120GB SSD A400 + Samsung 128GB 830 Series in ZFS Mirror
2x 4TB Seagate IronWolf NAS HDD in ZFS Mirror
Corsair Modular CS650M PSU
Coolermaster Silencio 352 Micro-ATX case
PC:
Intel i5 6600
Be quiet! 240mm Silent Loop Ultra
ASUS Prime Z270-K Motherboard (LGA1151)
16GB (2x8GB) Corsair DDR4 Vengeance LPX 3200MHz
ASUS Turbo GeForce GTX 1060 6GB
Kingston 250GB KC2000 NVMe SSD
Corsair Modular CS550M PSU
Wooden case
Network:
BT Openreach Huawei Echolife HG612 Modem
pfSense VM
D-link DGS-1210-10P Smart+ Managed Gigabit 65W POE - 12 port POE switch
2x Aruba IAP-205 - wireless access points
Spare parts:
GigaByte GA-H67MA-D2H-B3 (1155)
Intel i5-2300 2.8GHz
8GB DDR3
2x8GB CORSAIR CMZ8GX3M1A 1600C9 (bought for server 2 but appear to be faulty)
HP DL380 G7 - 2x Xeon X5650, 144GB ECC Memory, 72GB RAID1 storage, no expansion
ASROCK Z87M (1150)
1TB WD Blue HDD
MSI RX 560 AERO
New Plan:
The new plan is to actually decommission server 1 and migrate everything that it currently does over to the replacement server I built months ago. Server 2 can then be upgraded and containers set up to run the services from Server 1. My PC needs some modifying to the wooden case and the cooler replaced so that the new graphics card can fit. The spare parts list keeps growing, these should be going on eBay...
Server 1:
Decommission:
migrate Plex media library and Plex install to new LXC VM on Proxmox
migrate database(s) over to new Proxmox VM
migrate website(s) over to Proxmox VM
rebuild PC with case/cpu/motherboard/spare RAM/SSD into a new PC that can be taken over to parents
Server 2:
install additional 4TB HDD from old server (and possibly add new 4TB drive to create a pair of mirrors). Also possibly remove one existing Seagate 4TB drive from current mirror and replace with one of the Toshiba 4TB to mitigate simultaneous drive failure/bad batch risk
install MSI RX560 to host and passthrough to Plex LXC for hardware transcoding
add more RAM, up to maximum supported for motherboard (32GB) - requires replacing 2x4GB sticks with 2x8GB sticks - will attempt to reflow solder in faulty memory - heating RAM in oven
set up Samba (and NFS?) file shares so Windows and Linux builds can connect to /home and /media shares
Set up a single VM or several LXC containers to run nginx, Ghost, PHP, MariaDB
PC:
replace BeQuiet watercooling loop with Noctua (or similar) air cooler - due to space limitations in case caused by full-length NVIDIA GTX 1060