Using BT Smart Hub with Plusnet Internet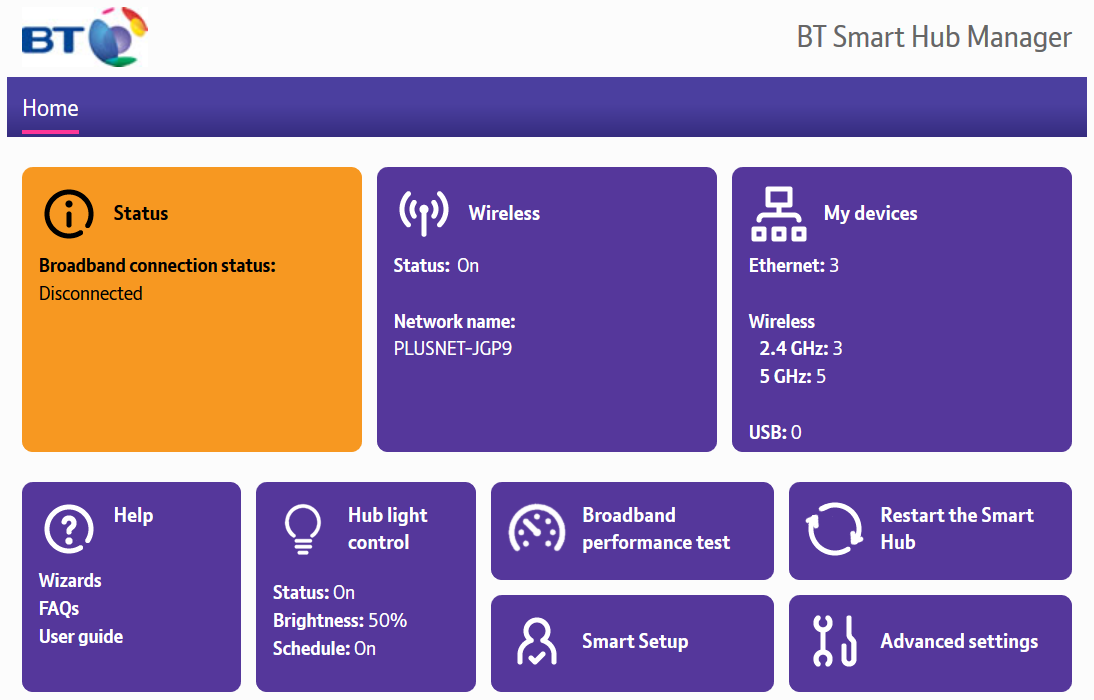 If you're finding the Plusnet Hub One is not up to scratch, it's possible to swap with another router, even an old BT Smart Hub. The features similar between these routers, (and both share Huawei underpinnings) but the user interface is far worse on the Plusnet model, and Wi-Fi range is supposedly better on the BT unit. The reason I've swapped is the Plusnet Hub One makes my network configuration unworkable; port forwarding can only be configured for known computers - you can't manually add IPs to the page, not normally an issue but as I'm running a separate DHCP server the Plusnet router won't let me create any new routes.
---
What you need
A BT Smart Hub / Home Hub router
Plusnet username and password (same as used to login to Plusnet website)
Admin details for BT Hub (should be printed on the bottom)
---
Unplug the Plusnet router, and plug the BT Smart Hub in it's place, connect all the wires as before, ensuring that ADSL/phone line is plugged in and power it on.
Connect to the router from your laptop or PC, either directly with an ethernet cable, or by using the BT wifi, details will be printed on the back of the hub. You won't have internet at the moment until it's configured.
Now open a web browser and navigate to the admin page, the address will be on the router, normally something like http://192.168.1.254 or http://192.168.1.1. Click on Advanced Settings, then Broadband, you should be asked to enter your admin login details (printed on router)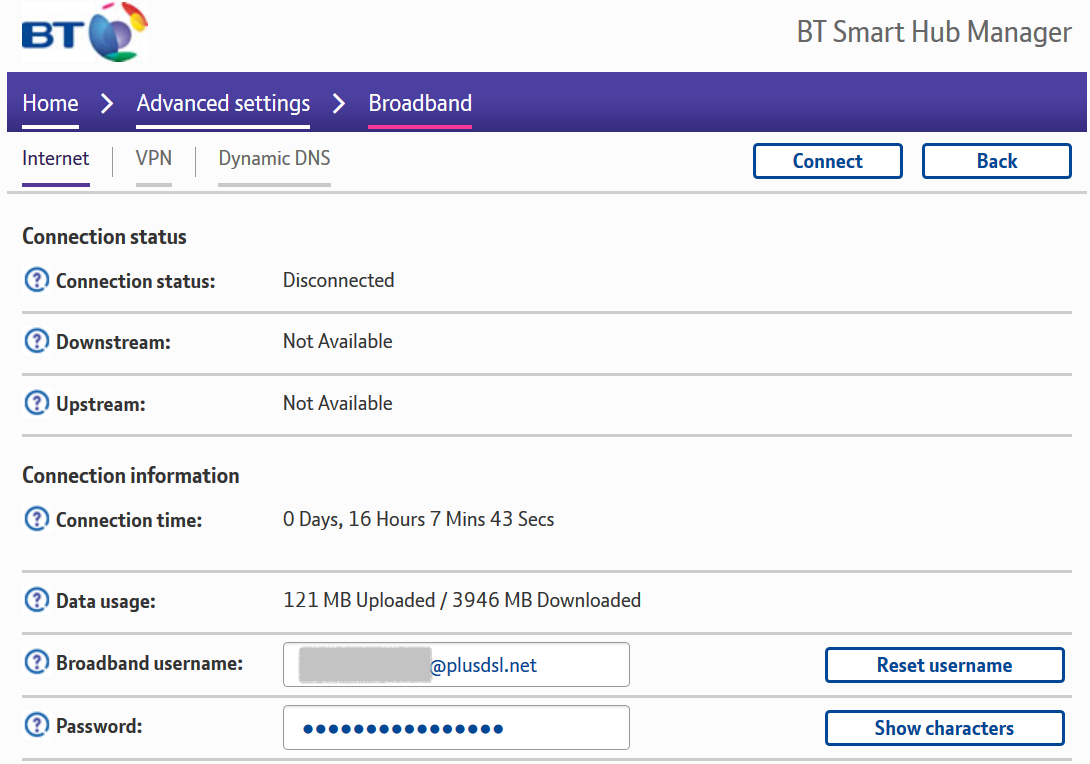 Scroll down and look for the Broadband username box, enter your username followed by @plusdsl.net, enter your Plusnet password in the password box and hit connect.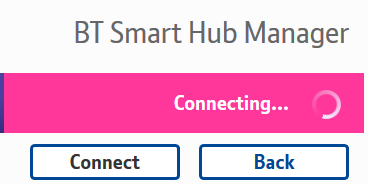 The Smart Hub should then start to connect to the network, with any luck this will be successful.
Optional - Configure Wi-Fi
After you switch routers, all your devices that were connected to Wi-Fi will lose their connections as the network is no longer broadcasting. You can either reconnect all your devices to the 'BTHub-XXXX' network, or change the BT Hub to broadcast the Plusnet SSID.
Navigate back to Advanced Settings on the BT Smart Hub, then click on Wireless. Change the Network Name and Security Password to those printed on the Plusnet router and click Save. Your old BT SSID should shortly disappear, and the Plusnet one will come back, your devices should automatically reconnect.